SWANTON – By pure chance or genuine intent, almost every small business on Mershanton Street in Swanton is owned or run by a woman.
To name a few, Swanton is home to Scampers, Cody's, Bees on Broadway, Flowers by Jenny, Midnite Sew What, Karen's Hair Studio, Vision Nutrition, Divine Treasures, Swanton House of Pizza, Champlain Insurance, and Vermont Precision Tools.
Although women aren't all wholly owned or not all small businesses, like Precision Tools, statistically compared to Vermont, Swanton raises the average.
According to a study by the Vermont Women's Commission, 32% of businesses in the state are owned by women.
The same study found that the number of women-owned businesses is growing faster than men-owned businesses, but women-owned businesses are still smaller in size and have lower annual revenues.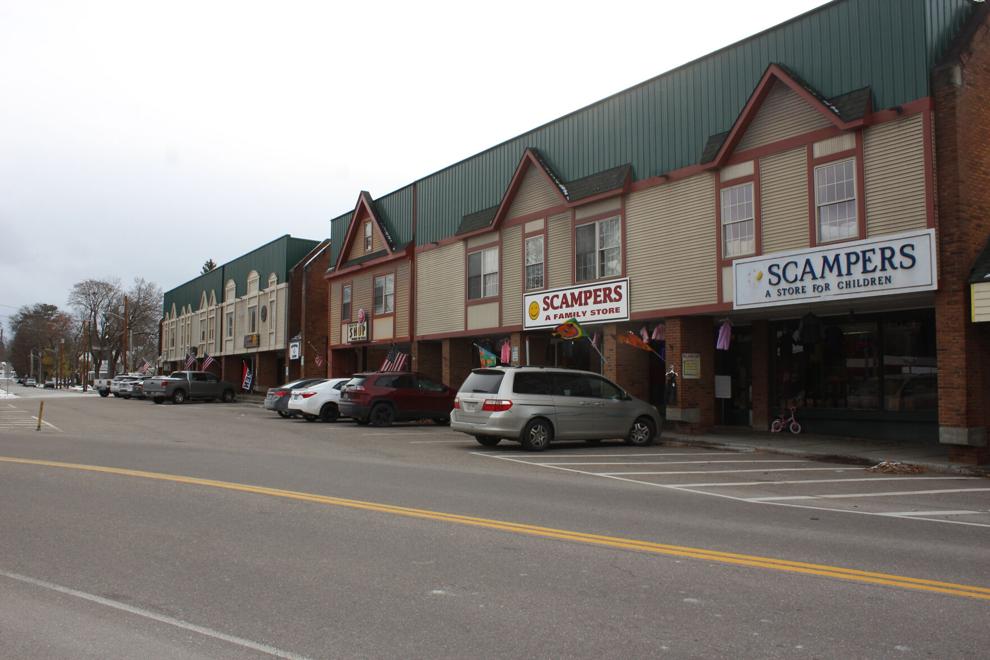 It's not easy for a woman to open or run a business, especially when you factor in history, said Angela Carr, who opened Divine Treasures in early October 2022 with her husband, Chad Carr.
Historically, she said, women were expected to be exclusively housewives or to focus on caring for their husband when he was the breadwinner. The pressure has eased in modern society, Carr said, but women are still expected to put their dreams or passions on hold to take care of children at home.
Carr ran a registered daycare for 20 years when she had her children and grandchildren, but now that they are established on their own, she finally has time to start her own business. Natasha Carr, her daughter, also has her own photography business with a studio and office in the basement of Divine Treasures.
"I think females have to put their emotions to one side more than men," Carr said. "When men build a business, their backbone is usually their wife who will take care of the family. We will be their rock, while the men pursue their dreams."
Carr said she doesn't want to shy away from men in business or be sexist, but that societal pressure to raise children and take care of the house is much greater on women and hurts women in business.
Darcy Benoit, owner of Bees on Broadway in Swanton, said the most important aspect of running a business is not just support from customers, but support from family as well.
"Having business, as a woman, as a mother and wife is impossible without the support of your family," Benoit told Messenger via email. "It's also not a 9-to-5 life. Your mind is always on your business and what's next. It's a passion that takes a lot of your energy and you need a family that understands that."
Benoit said she hopes her daughter, who has been learning how to interact with customers and run a cash register, will learn life skills that not all children have the opportunity to learn.
She also said that some of the biggest supporters of her work are the other women in town, and she said about 85% of her clients are women.
"Women support other women," Benoit said. "I keep my business close to home, because many of these women have become my friends. I would not have met many people without keeping my business in Swanton."
It's great to see people getting involved in the community to make it a more welcoming place," said Molly Lambert, a member of the Swanton Enhancement Project, which aims to create a more vibrant village centre.
"[Swanton] It's a beautiful city and village, and we have a lot of really smart people who are really committed not just to their business but to their community," said Lambert.
Lambert enjoys seeing the group of companies in the region and those that run them. Highlights were Monica Green of Vermont Precision Tools and Deborah Winters who runs Firetech Sprinkler Corp. She is co-chair of the Enhancement Project and serves on a number of other boards.
"I think more important than people's gender is the motivation behind running their businesses in ways that benefit their communities," said Lambert.
In Vermont, the This Way Up project tracks the number of women-owned businesses across the survey. The project was initiated by the Vermont Women's Fund to more accurately identify the strength and potential of women to contribute to the state's economy.
Business owners, CEOs, or business managers are encouraged to register their women-owned businesses and potential business owners can use them to network with other professionals and learn from the resources on the site.
"We want to give a voice and visibility to the women working to support our communities across our state, regardless of whether their organizations are small or large, brick-and-mortar or digital, and as solo entrepreneurs or large employers," the site states.
The site also has a map feature to help users find women-owned businesses in their communities.
Saturday, November 26, is the federally recognized "Small Business Saturday," which aims to draw more crowds to small, locally owned businesses rather than the big retailers popular on Black Friday.
On Saturday, December 10th, Vision Nutrition in Swanton will be hosting a Christmas Vendor Event from 9am-1pm.